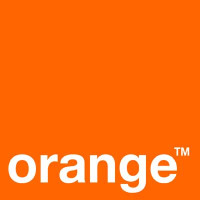 Multimedia content

Images

(1)

Orange Money, a simple, secure and instant service
Source: Orange |
Orange launches Orange Money in France to allow money transfers to three countries in Africa and within mainland France
A flagship Orange offer that is already a success in Africa
We are delighted to offer the Orange Money solution to our customers living in Metropolitan France and particularly to those with a link to Africa
PARIS, France, June 15, 2016/APO (African Press Organization)/ --
Orange Money (www.OrangeMoney.Orange.fr) is available in Metropolitan France. This service is offered to Orange mobile subscribers(1) in France and enables them to transfer money via their mobile to other Orange Money customers in Côte d'Ivoire, Mali, Senegal, and within Metropolitan France.
An offer that improves contact between Orange customers in France and Africa
"We are delighted to offer the Orange Money solution to our customers living in Metropolitan France and particularly to those with a link to Africa – this is a simple, secure and instant money transfer service between family and friends via mobile," states Patrick Roussel, Orange France Consumer Sales Director.
By launching the service in France, Orange is responding to strong demand from its customers with family or friends in Africa.
Orange Money provides a money transfer service from France to Côte d'Ivoire, Mali, and Senegal through a simple mobile transaction. Orange also makes it easier for recipients to withdraw money from over 30,000 Orange Money points in the three recipient countries, an unrivalled number of points of sale in these countries.
This service will develop gradually and Orange intends to increase the number of points of sale in France. An Orange Money app will be available soon in France and Orange will look to expand the money transfer offer from France to other countries over time.
For the launch of Orange Money in France, Orange is supported by its subsidiary W-HA, which has an EMI agreement(2) and is authorised to issue and manage electronic money. The technical and banking expertise of W-HA allows Orange to offer international money transfer services with an excellent standard of customer experience and user security.
Orange Money, a simple, secure and instant service
You don't need a bank account to use Orange Money. You just need a mobile plan and to register at a point of sale offering Orange Money with an ID card and proof of address. It is free to open an Orange Money account.
Amongst the stores offering the secure Orange Money service in Metropolitan France, Orange already has 41 points of sale: newsagents, call shops, local grocery stores and tobacconists across the country, as well as an Orange Money store in Paris.
To carry out a money transfer, the customer credits their account with a bank card or cash at a point of sale. They then log onto their Orange Money account directly from their mobile by ringing #144#, entering the mobile number of the recipient as well as the amount to transfer and confirming the transaction with their Orange Money password. The transfer is then completed and the money is immediately available in the recipient's account.
#144# is a free and simple service which is compatible with all mobiles on the market.
A flagship Orange offer that is already a success in Africa
Orange Money is a mobile account linked to an Orange telephone number, and it is designed to meet the needs of customers in Africa, where most transactions are made in cash. The Orange Money service, launched in Côte d'Ivoire in 2008, has been a success for the Group. Over 18 million customers already use it in 14 countries in Africa to carry out transactions such as payments and money transfers.
In 2013 Orange launched the first international money transfer service for its Orange Money customers between Senegal, Mali and Côte d'Ivoire. In March 2015, this service was expanded to transfers to and from Airtel Money customers in Burkina Faso, Côte d'Ivoire and Senegal.
More information on Orange Money and details on the rates applied to Orange Money France customers on the website: OrangeMoney.Orange.fr (http://OrangeMoney.Orange.fr/presentation).
Rates for recipients in Africa are explained in the terms and conditions of Orange Money packages in the recipient country.
(1) Person with an Orange mobile number (Sosh, Mobicarte, M6, Bic, business offers)
(2) Electronic Money Institution
Distributed by APO Group on behalf of Orange.
Press contacts:
Rachel Robert rachel.robert@orange.com +33 1 55 22 96 77
Emmanuel Gauthier emmanuel2.gauthier@orange.com +33 1 44 44 93 93
About Orange
Orange (www.Orange.com) is one of the world's leading telecommunications operators with sales of 40 billion euros in 2015 and 155,000 employees worldwide at 31 March 2016, including 96,000 employees in France. Present in 28 countries, the Group has a total customer base of 252 million customers worldwide at 31 March 2016, including 191 million mobile customers and 18 million fixed broadband customers. Orange is also a leading provider of global IT and telecommunication services to multinational companies, under the brand Orange Business Services. In March 2015, the Group presented its new strategic plan "Essentials2020" which places customer experience at the heart of its strategy with the aim of allowing them to benefit fully from the digital universe and the power of its new generation networks.
Orange is listed on Euronext Paris (symbol ORA) and on the New York Stock Exchange (symbol ORAN).
For more information on the internet and on your mobile: www.orange.com, www.orange-business.com, www.livetv.orange.com or to follow us on Twitter: @orangegrouppr.
Orange and any other Orange product or service names included in this material are trademarks of Orange or Orange Brand Services Limited.