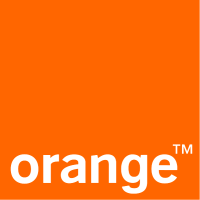 Multimedia content

Images

(2)

Orange launches the 13th edition of the Orange Social Venture Prize in Africa and the Middle East (POESAM) to support social innovation and encourage entrepreneurship
Orange launches the 13th edition of the Orange Social Venture Prize in Africa and the Middle East (POESAM) to support social innovation and encourage entrepreneurship (FR)
Source: Orange |
Orange launches the 13th edition of the Orange Social Venture Prize in Africa and the Middle East (POESAM) to support social innovation and encourage entrepreneurship
Through POESAM, Orange reaffirms its commitment to entrepreneurs making a positive impact in Africa and the Middle East
As equal opportunities are a key aspect of Orange policy, the International Women's Prize will be awarded for the fourth consecutive year
CASABLANCA, Morocco, March 13, 2023/APO Group/ --
The 13th Orange Social Venture Prize in Africa and the Middle East will open for submissions on Monday, March 13, 2023. Candidates from the 17 countries within the Orange footprint have until May 21, 2023, to submit their project on the website https://POESAM.orange.com.
Since 2011, the POESAM prize has been awarded to innovative projects by start-ups, based on information and communication technologies that have a positive social impact in Africa and the Middle East in the fields of education, healthcare, e-commerce, and agriculture, or that contribute to achieving sustainable development goals.
Through this prize, Orange, as a committed operator, aims to contribute to the socio-economic development, support social and environmental innovation, and encourage entrepreneurship in Africa and the Middle East.
The competition has two stages:
• A national stage to collect applications, between March and May 2023 in Orange's 17 subsidiaries in Africa and the Middle East. At the end of this application phase, a jury made up of representatives of the Orange's start-up ecosystem will meet in each subsidiary to select 3 national winners (per subsidiary) who will automatically qualify for the second phase of the competition, the international stage;
• An international stage, where each subsidiary will be represented by the projects of its 3 winners, which will be evaluated by an evaluation committee made up of Group employees. After their evaluation, they will select 10 finalists. A final jury of African tech influencers will select the 3 winners of the POESAM International Grand Prize in October/November 2023. They will receive:
€25,000 for 1st place;
€15,000 for 2nd place;
€10,000 for 3rd place.
As equal opportunities are a key aspect of Orange policy, the International Women's Prize will be awarded for the fourth consecutive year. This prize will be awarded to a woman who offers a technological solution to improve the living conditions of women (women's independence, job creation or preservation, gender data collection, digital and financial inclusion, etc.). The winner will receive €20,000.
Since the launch of POESAM in 2011, Orange is proud to have awarded around €600,000 in prize money to over 30 winners and provided funds for more than 90 entrepreneurs to receive support from Orange experts or its partners. Through POESAM, Orange reaffirms its commitment to entrepreneurs making a positive impact in Africa and the Middle East.
Distributed by APO Group on behalf of Orange.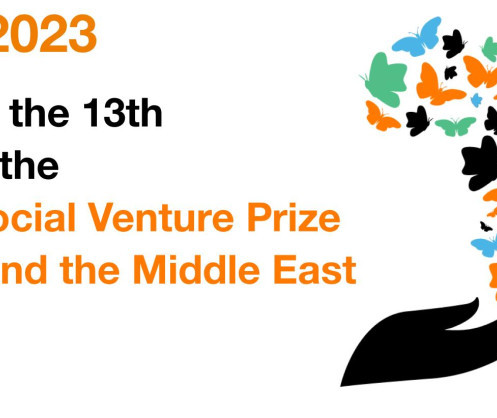 Press Contacts:
Orange Middle East and Africa
Khadija Komara
khadija.komara@orange.com
+33 6 76 45 96 18
Anita Oyono
anita.oyono@orange.com
+33 6 75 02 03 79
About Orange Middle East and Africa (OMEA):
Orange is present in 18 countries in Africa and the Middle East and has over 143 million customers at 31 December 2022. With 6.9 billion euros of revenues in 2022, Orange MEA is the first growth area in the Orange group. Orange Money, its flagship mobile-based money transfer and financial services offer is available in 17 countries and has more than 80 million customers. Orange, multi-services operator, key partner of the digital transformation provides its expertise to support the development of new digital services in Africa and the Middle East.
About Orange:
Orange is one of the world's leading telecommunications operators with sales of 43.5 billion euros in 2022 and 136,000 employees worldwide at 31 December 2022, including 75,000 employees in France. The Group has a total customer base of 287 million customers worldwide at 31 December 2022, including 242 million mobile customers and 24 million fixed broadband customers. The Group is present in 26 countries. Orange is also a leading provider of global IT and telecommunication services to multinational companies under the brand Orange Business. In February 2023, the Group presented its strategic plan "Lead the Future", built on a new business model and guided by responsibility and efficiency. "Lead the Future" capitalizes on network excellence to reinforce Orange's leadership in service quality.
Orange is listed on Euronext Paris (symbol ORA) and on the New York Stock Exchange (symbol ORAN).
For more information on the internet and on your mobile: www.Orange.com, www.Orange-Business.com and the Orange News app or to follow us on Twitter: @orangegrouppr.
Orange and any other Orange product or service names included in this material are trademarks of Orange or Orange Brand Services Limited.