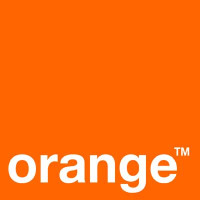 Multimedia content

Images

(2)

Orange Money celebrates a decade of financial innovation in Africa and confirms its position as a major mobile money player (1)
Orange Money celebrates a decade of financial innovation in Africa and confirms its position as a major mobile money player (2)
Source: Orange |
Orange Money celebrates a decade of financial innovation in Africa and confirms its position as a major mobile money player
Orange Money is now one of the Group's leading growth drivers and continues to evolve to better serve people, companies, institutions and governments
The service is currently available in 17 African countries and has 40 million customers, 13 million of whom use it every month
PARIS, France, September 28, 2018/APO Group/ --
Orange Money, Orange's (www.Orange.com) mobile money solution, is celebrating its 10th anniversary. Launched in 2008, the service currently has 40 million customers and is available in 17 countries, reaching €26 billion in transactions in 2017. Orange Money is now one of the Group's leading growth drivers and continues to evolve to better serve people, companies, institutions and governments.
Success based on an accessible, universal service
Orange Money was initially launched in Côte d'Ivoire in 2008. The success of this money transfer and mobile payment solution for unbanked or relatively unbanked populations is based on the accessible, universal nature of the service, which makes it possible for millions of people to perform instant, secure and reliable financial transactions using their mobile phone.
The service is currently available in 17 African countries and has 40 million customers, 13 million of whom use it every month. Orange Money's accelerating growth and sales which rose 60% from 2016 to 2017 have made it one of the Group's top growth drivers in Africa, particularly in Côte d'Ivoire, Mali, Burkina Faso, Senegal and Cameroon. In some countries, the service gives close to 50% of users access to banking services in areas with low levels of bank usage.
Orange Money: a strong impact on individuals' daily lives and on economies
Orange Money is now much more than just a cash transfer service. Over the past decade, the number of Orange Money services has quadrupled, leading to the financial inclusion of populations and helping drive national economic development.
The offer has been significantly expanded to include international transfers, bill payment, and wage payment services. The "Bank to Wallet" service, launched in 2015, is a major innovation that goes even further by enabling transfers between bank accounts and Orange Money accounts.
Electronic money has also made it possible to facilitate exchanges and secure transactions, and is now a major advantage not only for individuals but also for major companies and SMEs.
Changing governance for increased effectiveness
In order to meet the compliance regulations that govern mobile money activities, Orange has created financial establishments with Central Bank approval in seven African countries, as well as a shared supervision and compliance control structure, CECOM, based in Abidjan. These structures guarantee transactions and facilitate dialogue directly with authorities, thereby simplifying the market launch of new services.
The goal is to make Orange Money accessible for as many people as possible, in strict compliance with regulations set out of the Central Banks in the countries and currency zones where Orange operates.
Alioune Ndiaye, CEO of Orange Middle East and Africa (OMEA) says that, "Orange Money makes real contributions to economic and social development in Africa and is a part of our strategy as a multiservice operator and digital transformation partner in Africa and the Middle East. Orange Money's success is first and foremost a joint achievement, and I would like to thank all of the teams who work hard every day to ensure its success, which now represents a major share of OMEA turnover".
Paul de Leusse, Orange Group Deputy CEO for Mobile Financial Services, says that, "Orange Money's success is based on its usefulness, its ease of use, and its full integration with Orange's services. Orange Money represents the future of Orange's mobile financial services in all our countries, especially in Europe".
The outlook for Orange Money
After its transfer and payment services, Orange is going further with lending and savings services available directly by mobile phone. These services, which are available through partners, are already offered to Orange customers in Mali and Madagascar since early 2018 as part of the initial launch.
International transfers, another strong area of development for Orange Money, aim to strengthen ties between people living outside their home countries and their loved ones.
Finally, as smartphones become increasingly widespread and uses change rapidly, the Orange Money services are evolving with the development of an application for easier interactions and transactions.
For more information: Orange Money Press Kit (https://oran.ge/2R7CmS8)
Distributed by APO Group on behalf of Orange.
Media Contact:
Tel: + 33 (0)1 44 44 93 93
Nathalie Chevrier
Email: nathalie.chevrier@orange.com
Tom Wright
Email: tom.wright@orange.com
About Orange:
Orange (www.Orange.com) is one of the world's leading telecommunications operators with sales of 41 billion euros in 2017 and has 149,000 employees worldwide at 30 June 2018, including 91,000 employees in France. The Group has a total customer base of more than 260 million customers at 30 June 2018, including 199 million mobile customers and 20 million fixed broadband customers worldwide. The Group is present in 28 countries. Orange is also a leading provider of global IT and telecommunication services to multinational companies, under the Orange Business Services brand. In March 2015, the Group presented its new strategic plan Essentials2020, which places customers' experience at the heart of its strategy with the aim of allowing them to benefit fully from the digital universe and the power of its new generation networks.
Orange is listed on Euronext Paris (symbol ORA) and on the New York Stock Exchange (symbol ORAN).
For more information on the internet and on your mobile: www.Orange.com, www.Orange-Business.com or to follow us on Twitter: @presseorange.
Orange and all other Orange products or services mentioned in this press release are trademarks owned by Orange or Orange Brand Services Limited.